Origin Passion and Beliefs: what do the big fashion brands propose?
Among the quilts in transparent fabric and double-faced garments, here are the innovative proposals of the 6th edition of the exhibition of manufacturing excellence at the service of the fashion industry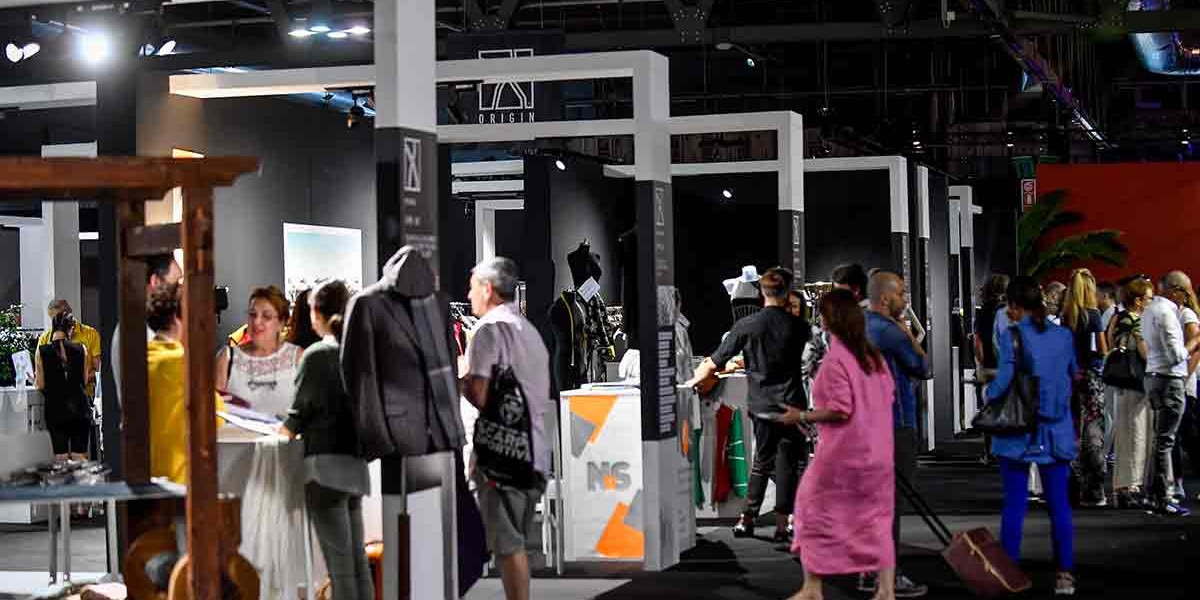 Innovation and sustainability are the protagonists of Origin Passion and Beliefs, now in its 6th edition and now a reference point for the manufacturing and artisan world behind fashion weeks around the world.
In fact, 80% of the world's top fashion brands rely on the production excellence present at the fair, for one or more phases of the creation process.
The protagonists are 90 exhibitors representing the Italian territory and prestigious event partners such as ICE Agenzia, Confartigianato, CNA Federmoda and the Expo Modena Consortium. Between b2b meetings with foreign operators, international presences and illustrious guests, great space for each item present in the Event, born of highly specialized manufacturing companies that are often not adequately known, albeit essential for giving shape to a collection and cutting-edge technologies.
As in the case of laser cutting, heat sealing and ultrasonic welding, which allow the fabrics to reach a very high quality and competition performance. It is no coincidence that some of the protagonists of the swimming world wear racing costumes made with these techniques from the Nastrificio di Signoressa, Treviso.
Also interesting is the proposal for double-face jackets by FC Italia, a real high-end item on both sides.
On the subject of innovation, the Vicenza-based FBS Italia proposes Graphyo, the first techno jacket in graphene that overcomes the transtagionality, thanks to a thermosensitive outer shell that combines multiple layers of fabrics and a quilted and detachable padding according to the needs, with a device battery that guarantees perfect thermoregulation.
Companies are increasingly attentive to the reuse of materials that would otherwise be discarded: the Teramo Kit Service printing lines are very original, using for example Carrara marble scraps, sea sand, materials that can be used with adhesives specific with low environmental impact, as an alternative to glitter.