Origin First appointment will be in july and will present "Origin On", the business platform for Italian fashion manufacturing
Origin First will be present on 6 and 7 July at Fiera Milano Rho with five ambassador companies and will introduce Origin On, a digital B2B destination for matching with high-end fashion.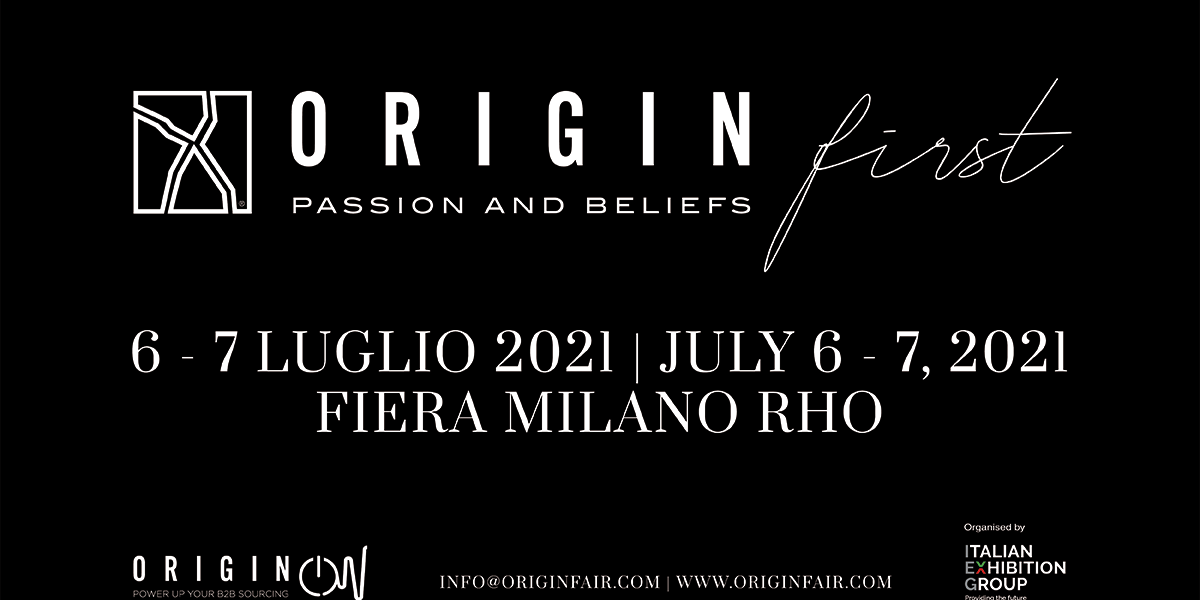 With Origin First, the roadmap that accompanies the national manufacturing excellence of the fashion supply chain starts again towards the new edition of Origin - Passion and Beliefs, which will take place in 2022. The preview event will be held on 6 and 7 July at Fiera Milano Rho in conjunction with the Milano Unica textile fair and will involve small and medium-sized companies specializing in subcontracting and quality services for fashion.
At Origin First there will be five ambassador companies of Made in Italy, representatives of a community of suppliers that stand out for their refined and exclusive know-how and for their ability to combine craftsmanship and innovation in the name of sustainability.
One of the leading companies will be BlueItalyTM Group, based in Montesilvano (PE), which carries out special processes on fabrics, leathers and plastics, applying cutting-edge techniques and machinery to the best Italian manufacturing tradition
Another company will be Crea-si, based in Modena (MO), which for twenty years has specialized in all phases of the fashion supply chain, from 3D modeling design to fabric cutting, from the creation of samples to the management of productions.
The Treviso-based company Tessitura La Colombina will also be present, which since 1895 has combined research, innovation and experimentation to control the entire production process of sustainable yarns and raw materials to arrive at the finest fibers.
Again, Ricamificio Paolo Italy, based in Varese (VA), which stands out for its embroideries of excellence, the result of traditional craftsmanship flanked by innovative digital technologies.
Finally, also based in Varese, there will be Sesa Company, with over 40 years of experience in the production of internal prefabricated belts for trousers, ribbons and slanted cut.
The great novelty of this edition of Origin will be the launch of the Origin On platform, the digital tool dedicated to the protagonists of the sector to allow the style and product offices of international fashion brands to get in touch with the best manufacturing laboratories and suppliers of the Made in Italy supply chain.
The platform will be active all year around connecting the creative community of Origin - Passion and Beliefs and offering an always open window on the Italian know-how, guarded by the numerous districts that make up the national fashion, clothing and sportswear, leather goods and footwear, as well as bags, bijoux, costume jewelery, underwear, beachwear and hosiery.