The exhibitors Origin Passion and Beliefs 2022: Tessitura La Colombina
An Italian company historically born as a spinning mill that over time has approached the different needs of the market while maintaining the characteristic production of Made in Italy fabrics and garments today.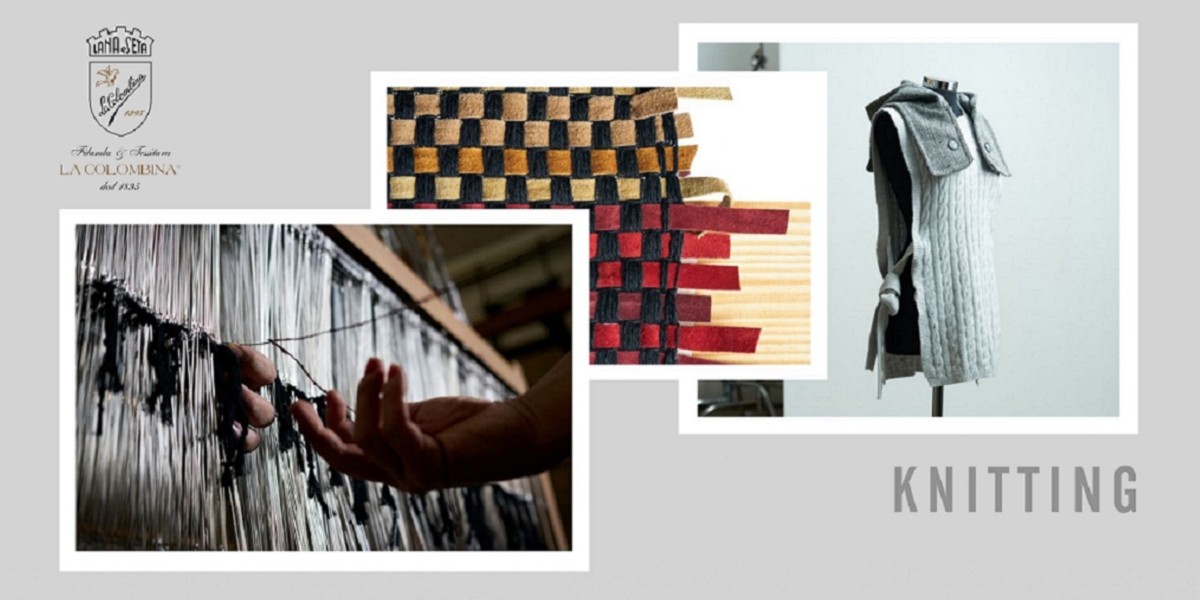 Tessitura La Colombina was born as a silk spinning mill in 1895 with Angelo Colombo and continues with a transformation into a fabric manufacturer, with the inclusion of nineteenth-century manual looms. A history full of multiple changes and experiences: knitting, the creation of accessories and the inclusion of innovative knitting machines, for the times; and at the same time the production of different fabrics. Experimentation and refinement in each step; passing through the different generations, each with its own specific identity. Today, thanks to the peculiarities and the customization possibilities offered by the hand loom, it produces high fashion fabrics using in a targeted way natural yarns of excellence such as cashmere, silk and precious or research wools such as the recovery of native wool.
The mid-1800s wooden looms are the heart of the company: 14 manual "orthogonal" looms, arrived in the company for an illumination by grandmother Erina who wanted to insert them after the war. The "know-how" and the manual gestures have always distinguished their history, the care for the finishing of fabrics and garments.
Carlo and Mario, the two brothers, have chosen to continue the path of strong craftsmanship, undertaken four generations ago and which they keep alive in their productions. The search for quality through the study of the best fibers, design innovation, and attention to finishing: all this contributes to the care of the collection proposals. A fundamental value is the choice for a local production that expresses and supports the true Made in Italy and that is enriched in the direction of being part of a network of historical suppliers and "typical" productions, in the surroundings of Treviso.